Your time-consuming reporting days are over.
Mogment fully automates the collection, compilation and formatting of all individual contributions into one single easy-to-read digest that even your mother will enjoy reading.
Start with our free plan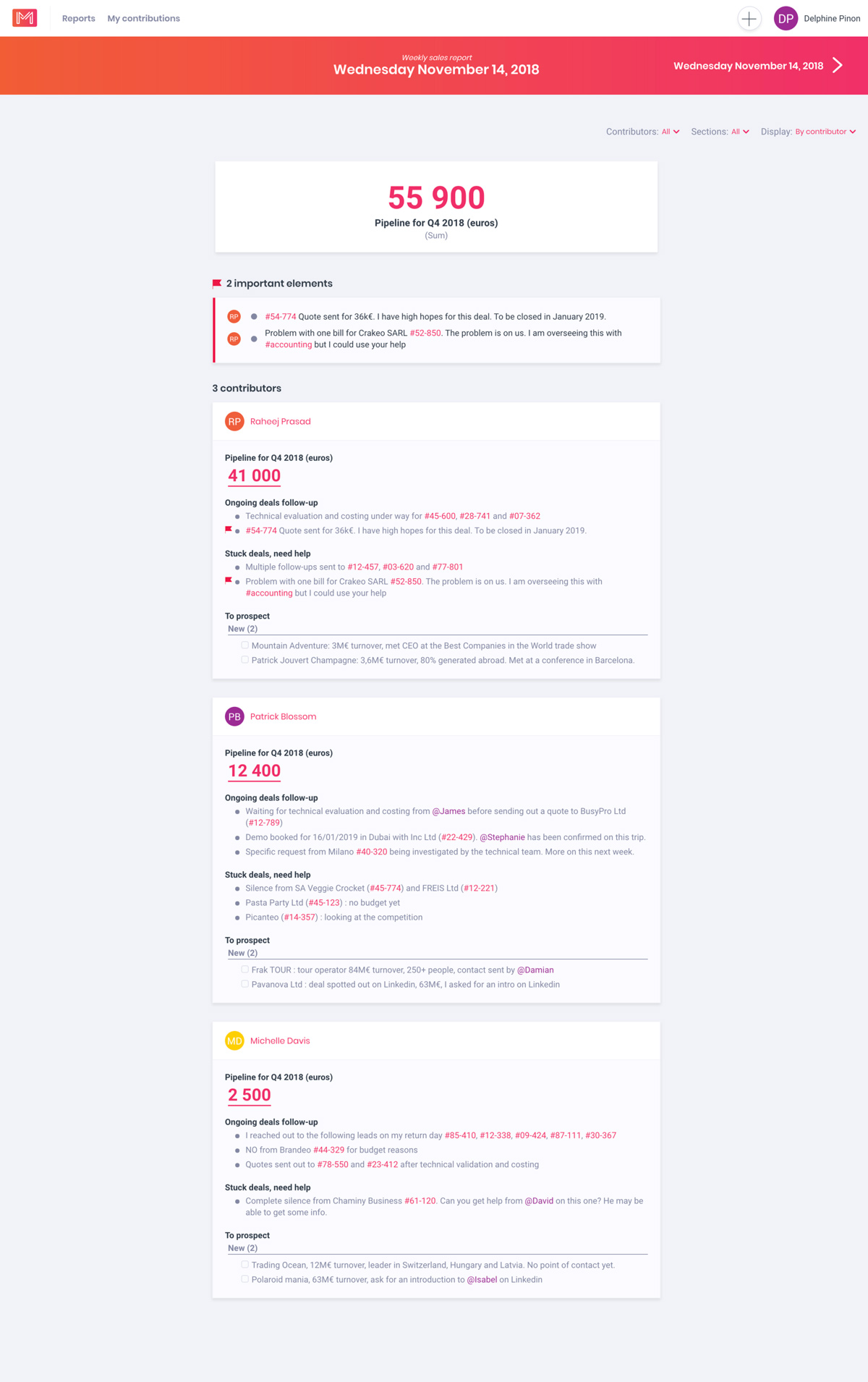 Sounds familiar?
Every Friday afternoon, the team must send their reporting to their manager Bob via email.
Too often though, reporting is swept under the table for lack of time. As a consequence, Bob has to chase down individual contributions every Monday morning. He also spends another hour or so compiling them into a digest in order to track down week-on-week progress. Except when he overlooks his own obligations.
How does Mogment work?
The manager creates a custom report template using a combination of preset sections

Mogment invites all contributors to complete their own reporting before the set deadline

Mogment collects individual contributions, sends reminders for latecomers and compiles them all into one final digest

Mogment sends the final digest to all recipients who can then comment at will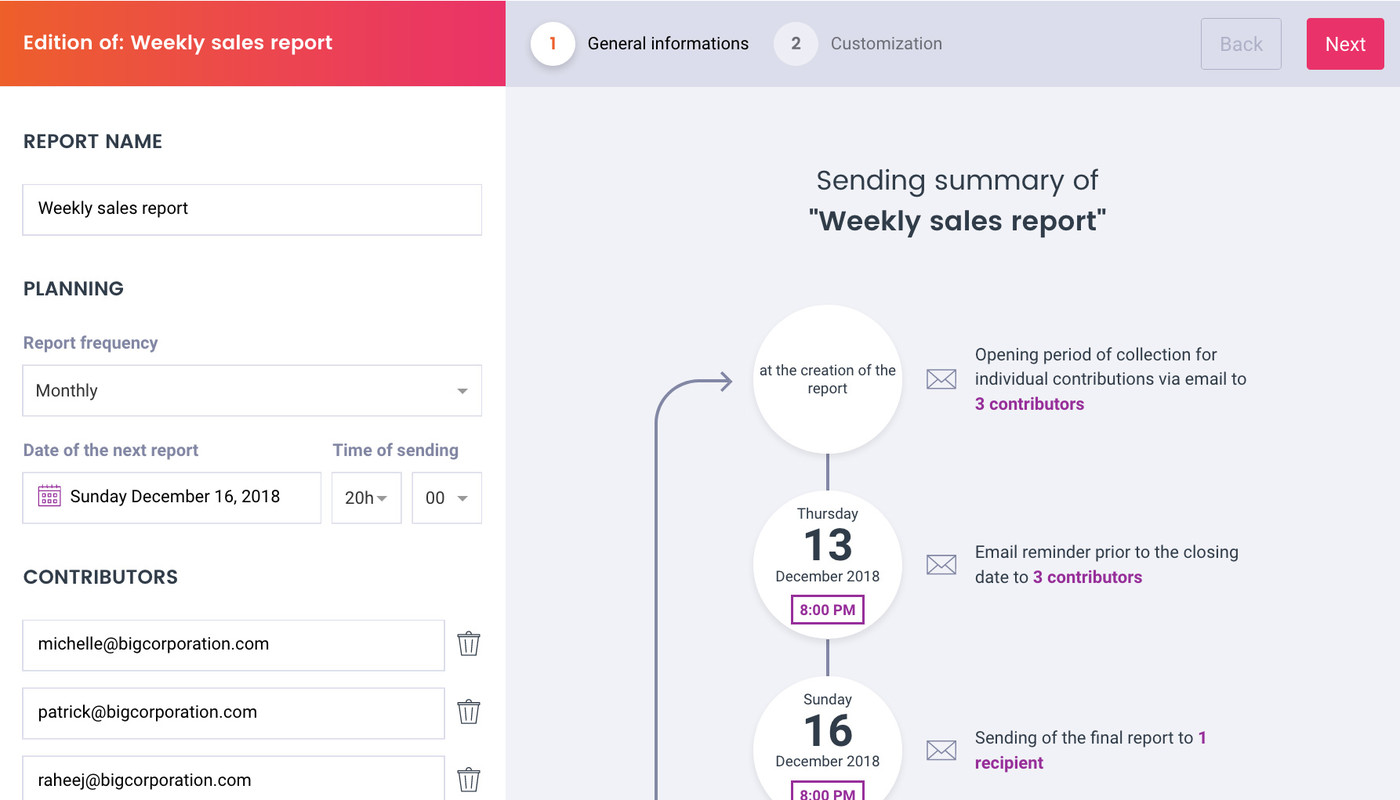 AUTOMATION
Waste no more time on what can be automated
What on earth are you going to do with all this free time?
Set up of your report's frequency
Easy addition of contributors and recipients
Automatic collection of individual reports by email.
Automated reminders for contributors.
Automated compilation and formatting of individual reports into a final digest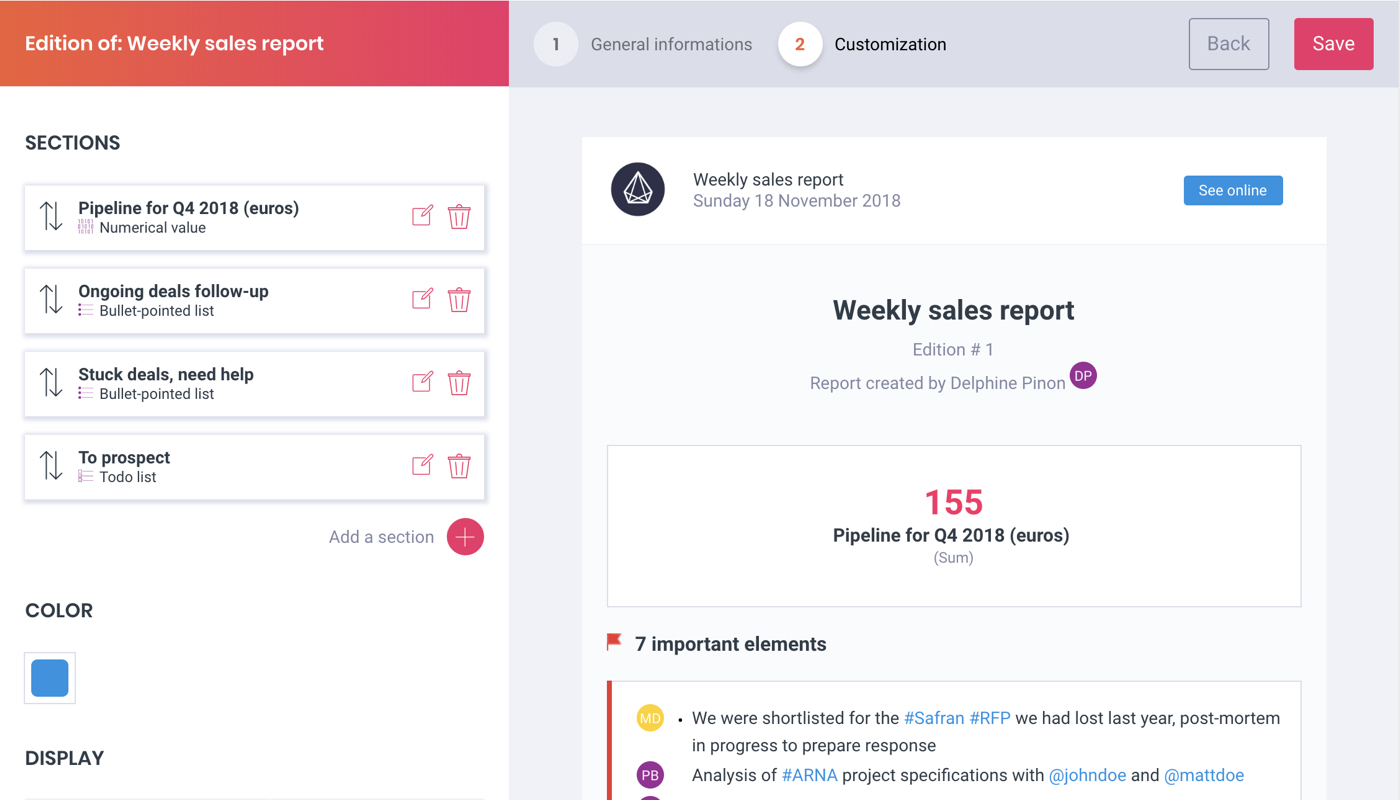 RICH REPORTS
Your reports will impress everyone around you
People will think you've spent hours making those reports look so beautiful and clear.
Report template built in seconds with a selection of 3 sections: to-do list, bullet-points list, and numerical data
Limited number of characters to keep it short
Top view of "Hot topics"
Rich content: ping names, keyword hashtags, attached documents...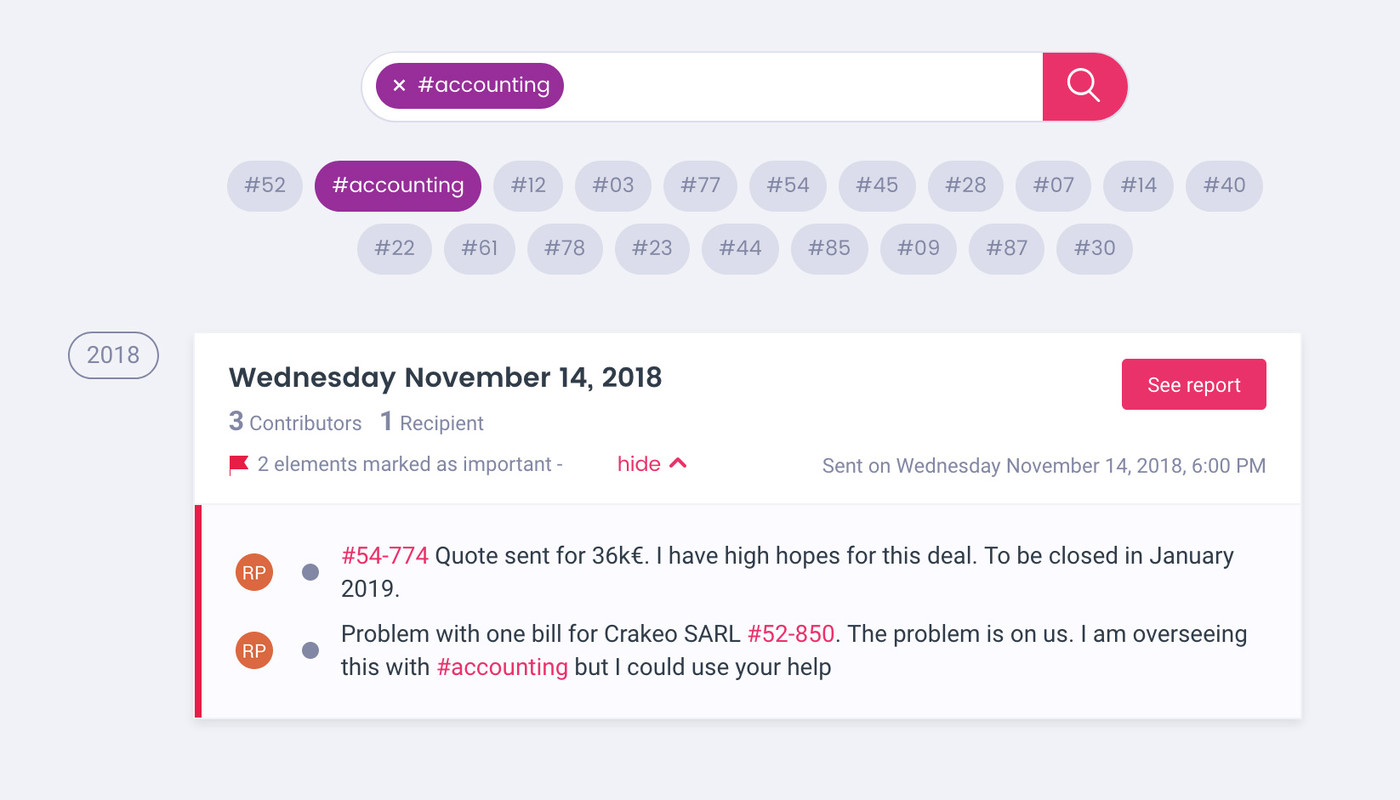 ACTIVITY FOLLOW-UP
Find what has been discussed previously in no time
No more excuses for those with memory problems.
Quick look at what has been completed and what's not since last reporting
Easy follow-up of a specific topic over time
Quick search for useful material in order to prepare for a meeting
Do not just take our word for granted
try it out for free
We have all your
reporting needs covered.
Consultants on long-term mission reporting every quarter
Field sales reporting every week on meeting their targets
Preparation of employees' annual interviews.
Shops' teams providing regular feedback to headquarters every month
Preparation of the executive committee every week, agenda and progress
Yearly collection of employee's wishes for a better work environment
And many more reporting use cases...
Our pricing plan
Start on our free plan for as long as you need and upgrade when you're ready
Free
per month
- 5 reports included
- Up to 5 users
Standard
per user per month
+ Number of unlimited reports
+ Priority support